Updates
Hey, long time no see!
So quite a lot happened, and i've been neglecting this place for too long, i do intend to change that.
But first things first, let's give some updates about life in general.
Last blog post was nearly a year ago, and i had just joined Majerti, while i had a wonderful time with them, we understood we had different visions, and resolved to continue each on our side after 6 months. I continued working on my own for some time, and had the great pleasure to participate in 2013′s Museomix event in Paris, having a wonderful time inventing an interactive "period room" in the Musée des arts décoratifs, near of the Louvre museum.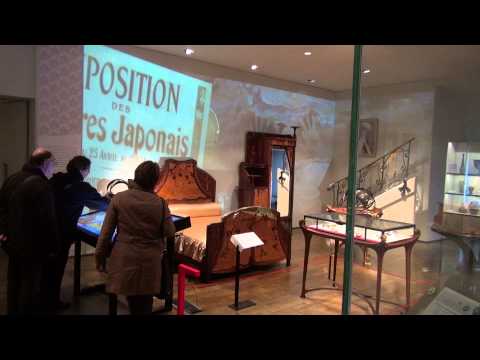 While I enjoyed doing consulting on my own, i got a very interesting offer from CloudWatt, to do OpenStack development with them. I had been interested by OpenStack for some time, and it was a perfect occasion to learn about new things.
Of course, my involvement in Kivy development is still very important to me, and a lot of my free time is focused on it, doing it more as a hobby has advantages and I hope it'll allow me to push in new directions and experiment with things i delayed to try for too long.
In other news, i recently started reading real books (well, ebooks, but it's about content ;)) again, instead of just news and short articles, i try to avoid "junk news" and put the interesting things in pocket, so i can read them later, if it appear they are as important as they seemed to be when i got accross them, delaying the reading seems a good strategy against reading everything i get accross, regardless of real interest. I'm reading mostly classics, but i had a few other interesting reads, and i may decide to post reviews of them from time to time.
Now, considering how bad i have been at keeping this blog alive, i resolved to post every single day, effective immediatly, i'll have to find interesting things to say every day, but i'm pretty sure i can, that it's a matter of habit. I know i have a habit of not starting conversations, answering to what others says instead, but it's important to set our own direction, instead of being reactive all the time.
So, happy new year, and see you very soon :).